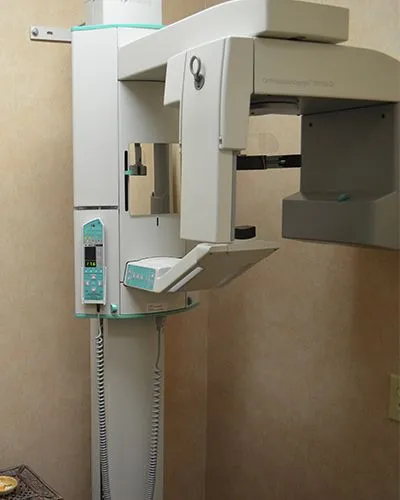 Services
COMPREHENSIVE DENTAL SERVICES IN LAGUNA NIGUEL, CA
At Anthony D'Addario DDS, we provide comprehensive dental services for your entire family. From preventative care and diagnostic services, to restorative treatment and cosmetic dentistry, we are focused on improving and maintaining the health of your smile.
Our Team believes in education and prevention as key aspects to maintaining optimal health. That's why we focus on thorough exams — checking the overall health of your teeth and gums, performing routine oral cancer exams, and taking x-rays when necessary. If you require treatment, our practice also provides fillings, crowns, veneers, periodontal therapy, and more!
In addition to our general and preventive dental care services, our practice also provides cosmetic dentistry! We can help correct gaps, change the size or alignment of certain teeth, repair and even replace teeth. Smile with confidence with quick, painless, and surprisingly affordable treatments.
General Dentistry
CLEANINGS AND PREVENTATIVE SERVICES
Routine cleanings and dental exams are a critical way to be proactive about your oral health! Scheduling professional cleanings removes excess plaque and hardened tartar that is otherwise difficult to reach with daily brushing. Finishing off with a polish removes slight stains so you can radiate a bright, white smile! Regular checkups allows our team to screen for oral cancer and disease to ensure optimal oral health.
X-RAYS
The use of X-Rays allow us to see potential problem areas unseen to the naked eye. We use digital x-ray technology, which significantly minimizes radiation exposure. This safe and effective exam has the ability to reveal cysts, loss of bone, cancerous growths, and more. Early detection is key for a healthy, beautiful smile!
Cosmetic Dentistry
BRIDGES
A bridge is a permanently fixed appliance used to fill gaps between teeth. Whether you're missing a tooth, or would like to prevent teeth from shifting out of place, restoring your smile with a porcelain bridge is an effective and viable option. This type of procedure typically takes two or more appointments.
PORCELAIN VENEERS
Brighten your smile with the application of veneers! Custom-made to fit the shape and contour of each tooth, veneers are sheer pieces of porcelain. From crooked or misshapen teeth to severely stained or uneven teeth, feel confident with a radiantly beautiful smile. To complete the process, two or more office visits are usually required.
WHITENING SERVICES
Whitening your smile is a simple and painless way to enhance your smile. Bleaching your natural enamel reduces stained teeth and dramatically whitens your natural color. The procedure usually requires two office visits and may need to be redone after several years.
Restorations
COMPOSITE FILLINGS
A composite filling is recommended when the tooth is decayed or fractured. Because it is colored to match the natural color of your tooth, this is a great way to restore a natural, beautiful looking smile. This procedure can usually be performed during one appointment.
CROWNS (CAPS)
A traditional porcelain crown covers the entire tooth. When a person has a large filling, fractured tooth, cosmetic desires, or a root canal, this type of treatment helps to protect and secure the damaged area. We also offer Procera crowns, which are a superior ceramic material for longer-lasting results. The placement of the crown usually requires two appointments.
DENTAL IMPLANTS
Dental implants are a viable, natural solution for those who are looking to replace missing teeth, relieve joint pain from shifting teeth, and restore confidence. By placing artificial roots and teeth, implants are permanent fixtures that help enhance your smile. From a single tooth to partial or even full arch replacement, the implant is very durable and provides long lasting results. This procedure requires multiple visits over the course of several months.
DENTURES & PARTIAL DENTURES
Both dentures and partial dentures are removable appliances for people with missing teeth. The traditional full set of dentures replaces an entire set in an arch while a partial denture is used to replace a portion of an arch. The process requires several appointments and precise fittings.